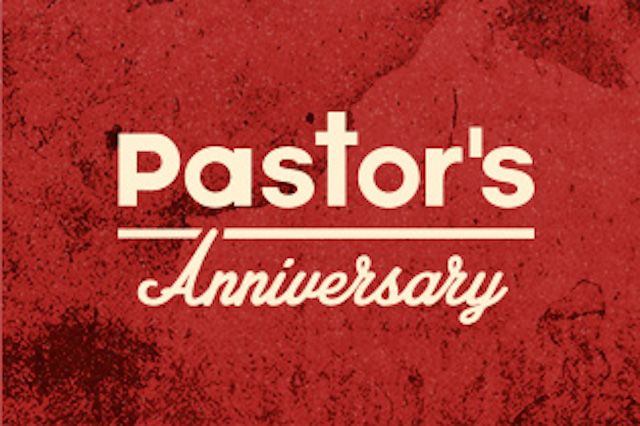 Celebrating 8 years of leadership amid COVID-19 pandemic is the work of God! The pandemic has dealt a devastating blow to many churches as some have not reopened, and others are still navigating their services on Zoom, Facebook, YouTube, Audio-Conferencing, House Churches or other forms of worship services. Despite many deaths, loss of material assets, membership decline, and decrease in offerings around the world, Pastor Hyde and Dr. Kellie stayed grounded in His Word, and stood on Galatians 6:9. Being a pastor is a calling and not a job, although the duties of a pastor have the characteristics of a job. The office of a pastor is a calling that is listed in Ephesians 4:11. Pastors were tried during this pandemic as the church came to a critical crossroads with the 2020 election, splitting congregations and the racial protests over George Floyd's, Breonna Taylor and other black victims of police brutality, that pushed social justice in many churches. Many pastors were faced with distress and trouble all around, yet continued to preach the Word of God. Much ministry work remains to be needed in this season and we want to celebrate 8 years on January 16, 2022 for Cornerstone Christian Fellowship, Pastor Hyde (Senior Pastor) and Evg. Dr. Kellie (Executive Pastor), for remaining steadfast, unmovable, and always abounding in His Word! Happy New Year!
1 Thessalonians 5: 12 - 13 We ask you brothers, to respect those who labor among you and are over you in the Lord, and admonish you, and to esteem them very highly in love because of their work. Be at peace among yourselves. (ESV)
PLEASE NOTE: Cornerstone Christian Fellowship will continue to host it's services via audio conferencing until further notice. Please continue to practice safety precautions! Remember to visit our Facebook page for the same information to stay informed about any changes to our calendar. Please send donations via Cashapp at $CornerstoneJesus. Our church call-in number for Sunday School at 10:00a.m., morning worship at 11:00a.m. and Wednesday Bible Study @ 6:00p.m. is 1-614-407-0382 PIN: 482649.
JANUARY CALENDAR
Saturday, January 1, 2022 - HAPPY NEW YEAR'S DAY HOLIDAY!!
Sunday, January 2nd @ 11:00 a.m. - 1st Sunday Communion following morning worship
Sunday, January 2nd @ 11:00 a.m. - Wish Happy Birthday to all born in January!!
Wednesday, January 5th @ 6:00p.m. - Bible Study led by Pastor Hyde every Wednesday; Call-in at 1-614-407-0382 PIN: 482649
Thursday, January 6th @ 8:00p.m. - POWER & PURPOSE PRAYER LINE every Thursday; Call-in at (724) 707-3452 access code# 92387
Saturday, January 8th @ 11:00a.m. - 1:00p.m. - FREE FOOD Giveaways, every Saturday at Greater New Mt. Moriah Missionary Baptist Church located at 7500 Anthony Wayne, Cinti, Ohio 45216
Saturday, January 8th @ 11:00a.m. - Men of Valor led by Pastor Hyde (every 2nd Saturday)
Sunday, January 9th and January 23rd @ 5:00p.m. - Dr. Kellie's Street Prayer and Outreach Ministry (every 2nd and 4th Sunday)
Sunday, January 16th @ 9:30a.m. - Baptism Sunday for all candidate
Sunday, January 16th, 2022 - Cornerstone's 8th Annual Church-Pastoral Anniversary
Sunday, January 17th, 2022 - Dr. Martin Luther King Holiday
Tuesday, January 25th @ 5:30p.m. - Dr. Kellie broadcast LIVE on SPREAKER PODCAST. If you miss it, please go to https://www.spreaker.com/user/15097066 to hear the podcast.
Like us on Facebook at http://www.facebook.com/cornerstonejesus
managed by Sis. Sonya Covington